Skunk Maze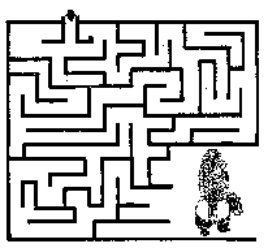 Start at the arrow and follow the maze to the skunk.
If your lucky you can follow the smell. Either traverse
the course on the computer screen with your mouse or
print out this page for use with a pen or pencil. Remember,
crossing over solid black lines is forbidden.


---
Webmaster: Tacy A. Kessler. Copyright © 2001 OOPS, all rights reserved.
Images, artwork, and verbiage are the sole property of the designer and
may not be used in any form without express written permission.